Useful Documents & Resources
For Members only
Both resources below are free to PNDU member HPNers, carers and HPN clinicians (for their HPN patients) in Australia and New Zealand.
IMPORTANT: these cards are not legally binding, but are a visual aid to assist in possibly difficult or awkward situations for those living with Intestinal Failure and HPN.
To obtain one or both cards, please contact us at contactpndu@gmail.com.
PNDU Restaurant Card (front and back)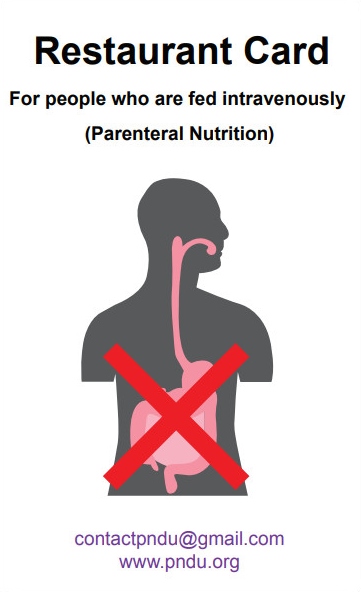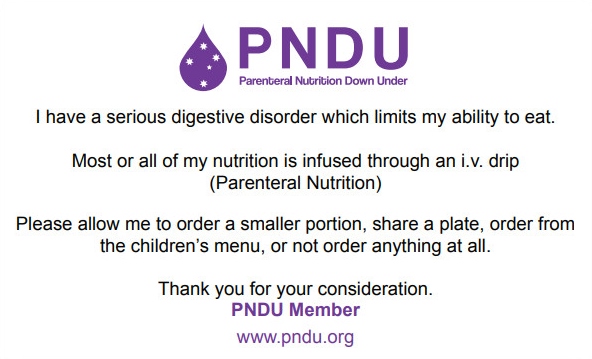 PNDU Toilet Card (front and back)