One week till HPN Awareness Week 2017!
HPN Awareness Week begins next Sunday 15th October, finishing Saturday 21st October.
Resources have been sent out to member HPNers and carers, participating hospitals, and supporting companies; pharmacy tours have been booked; articles have been sent to local papers.  We're ready!!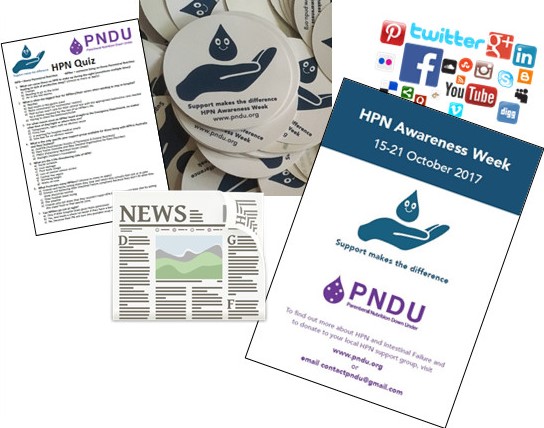 But it's not too late if you too would like to join in!  HPN hospitals – contact us now if you'd like some stickers, flyers and quizzes.  And if you're an Aussie or Kiwi HPNer or carer and would like to get involved, become a member today and we can send out some stickers for you and the family.
And look out for our Awareness Week launch next Sunday!